Grilled shrimp paste-a whole ocean in one bit!

Grilled shrimp paste, which has been roughly translated in Vietnamese as chao tom, was originally created by the ingenious cooks for the imperial kitchen in Hue. Walking along some streets and stopping at one grilled shrimp paste vendor in Hue, Hanoi or Saigon will give you the chance for tasting that dish with unforgettable flavor!
Is it easy to make?
If you have chance to see how Vietnamese people make a good grilled shrimp paste, you will notice that its process is not so difficult or time-consuming.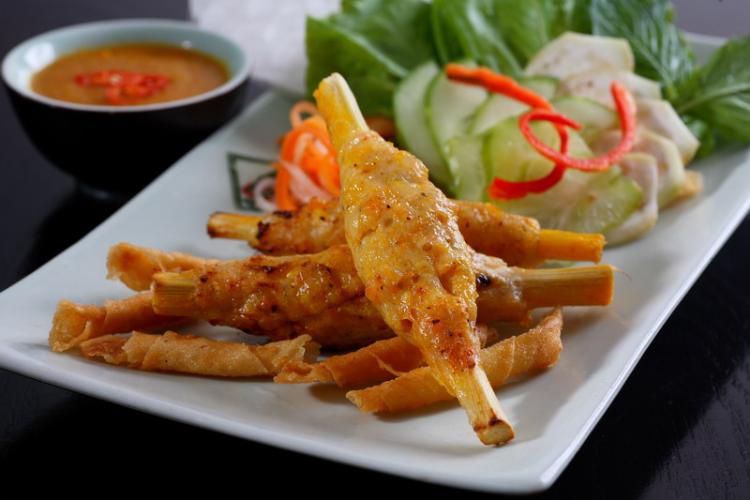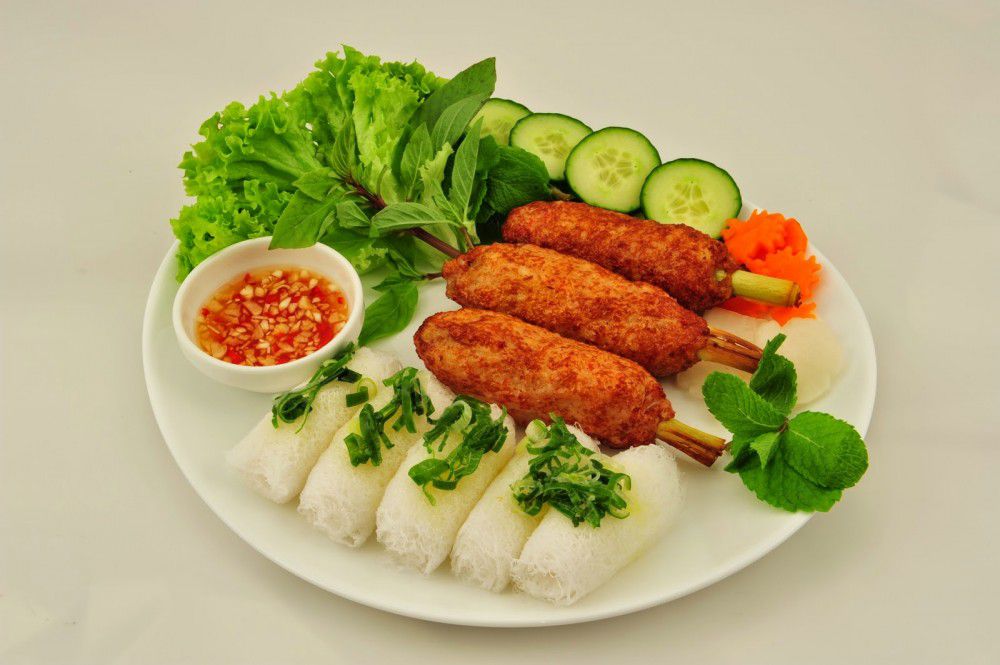 Firstly, boil the pork fat, drain and finely dice then, put shrimp, garlic, scallion, egg white, sugar, salt and pepper in a food processor. Do not forget to add pork fat and mix well. Split each section of the sugar cane lengthwise into quarters then oil your fingers. Mold the paste onto the sugar cane; leave about 1 inch each end of the sugar cane exposed to serve as a handle. .. You can grill over medium charcoal, or broil in the oven until browned or pre-steam until the color turns pink then pan-fry them. Taste and adjust if necessary.
Indispensable spices
It must be a big mistake if you enjoy this dish without fish sauce which is considered the most finical one in Vietnam. Chicken broth, tamarind juice, peanut butter are combined in a small sauce pan, stir well and brought to boil over medium heat, adding sugar to taste.
Now, Chao tom, grilled shrimp paste, is waiting for you to enjoy!